The notifications are sent right after the stock market opens at around 9:35 a.m. and right after it closes at around 4:30 p.m.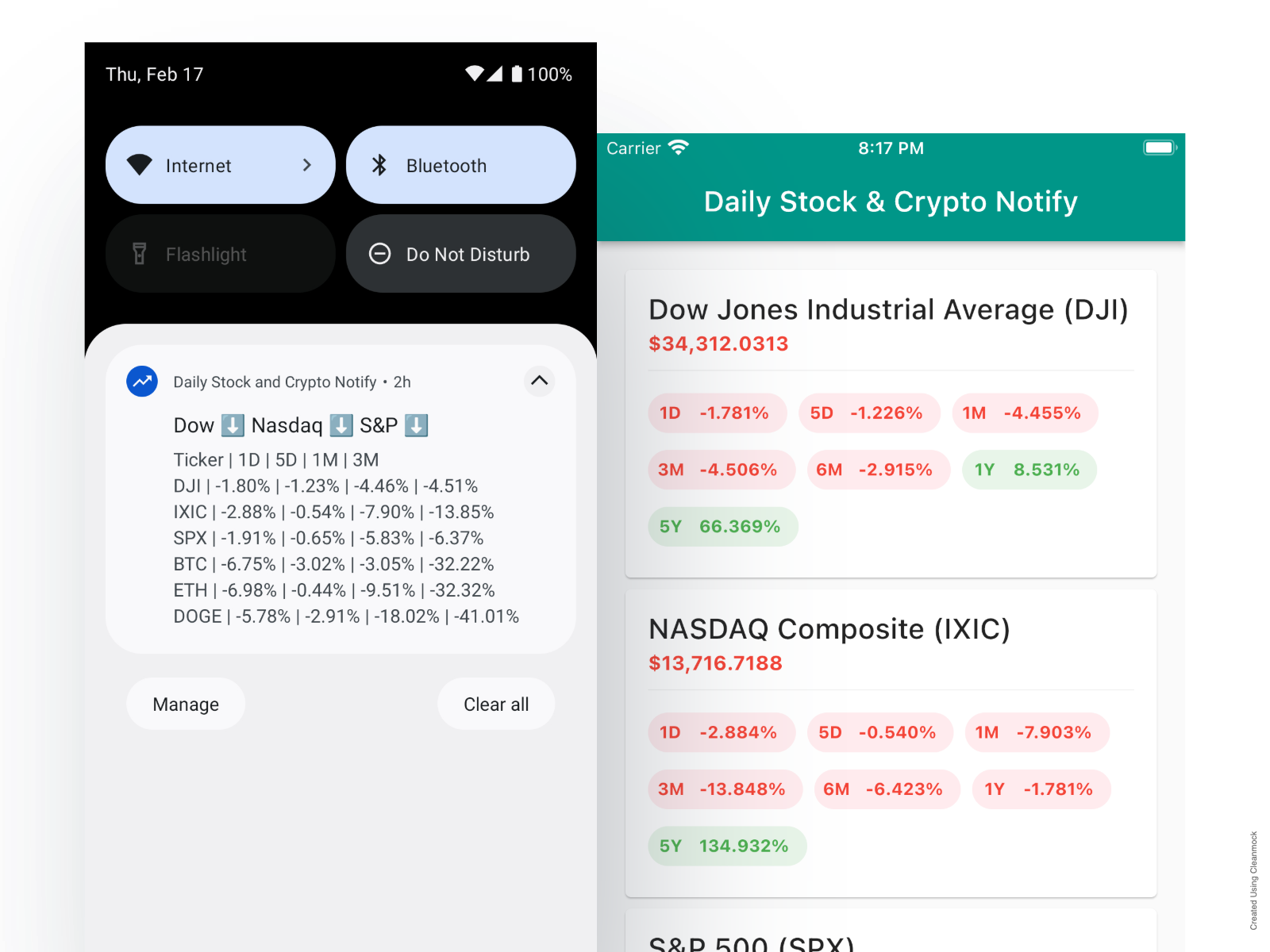 How are the markets performing lately?
Can I compare two stocks in a certain period?
How much has the Dow gained in the last year?
What was the price of AAPL 5 years ago?
How much money would I have now if I had invested $1,000 in BTC a few months ago?
What financial assets performed better during the last week?
Can I get a notification with assets performance when the market closes and opens?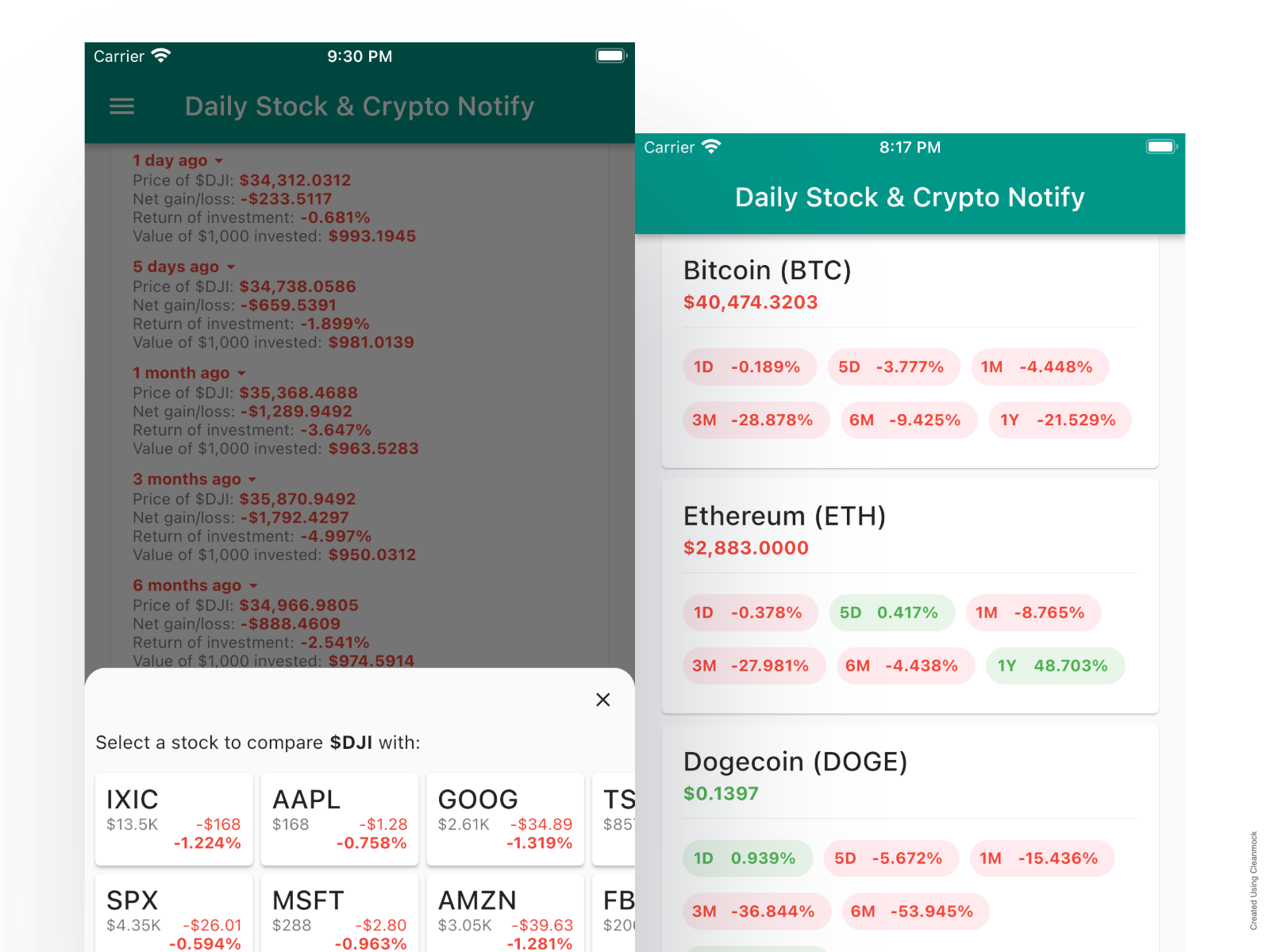 Don't miss any big jump on a financial asset, be able to compare it right away with previous performance.